10 Best Retro Motorcycles On The Market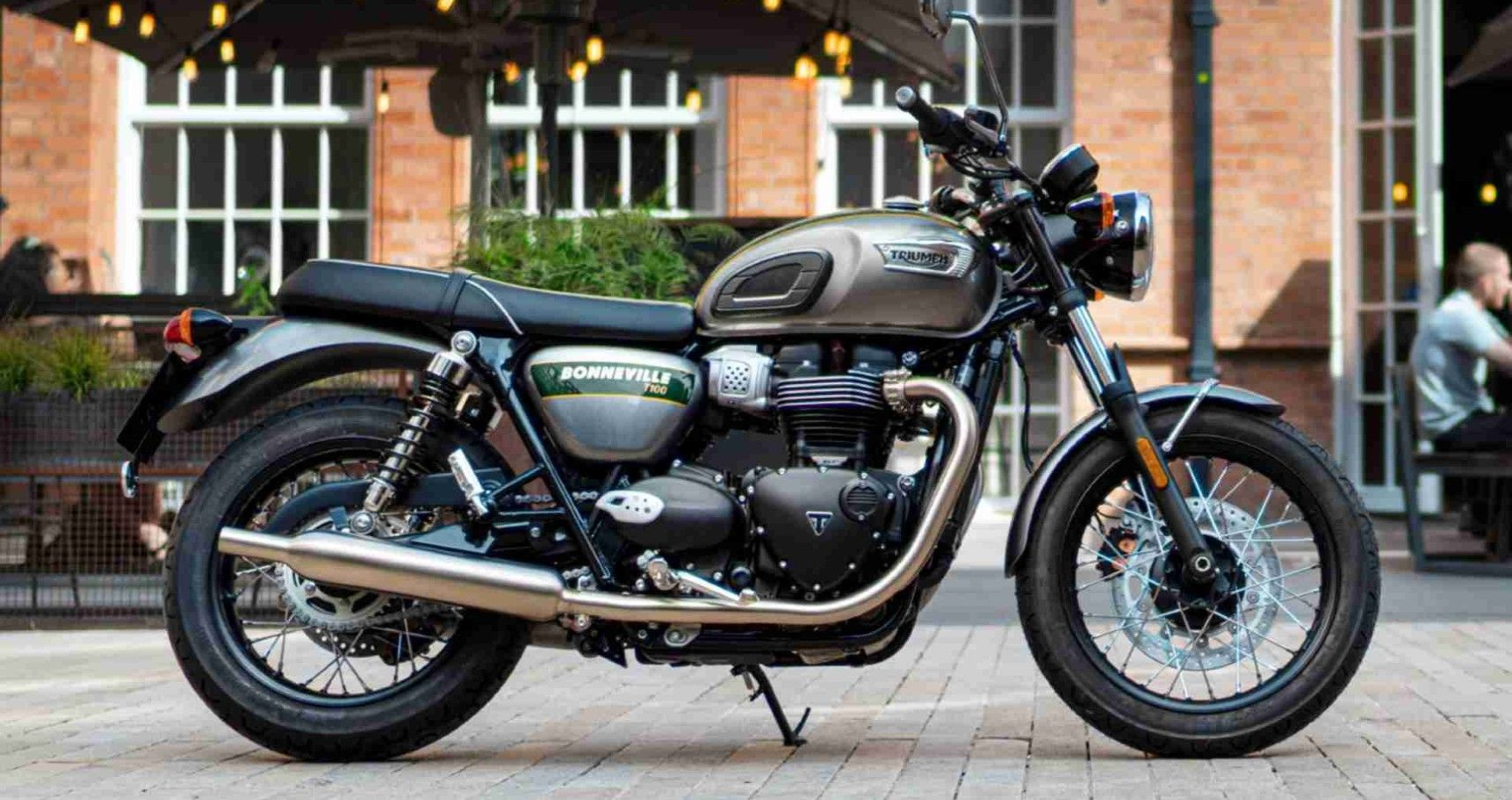 We live in a world dominated by ever-improving technology and design when it comes to motorcycles. That said, the timelessness that comes with a retro design is something that will always appeal to enthusiasts.
Manufacturers have understood this. From BMW to Kawasaki, Triumph, Yamaha, and a lot more, they all have their own interpretation of a retro motorcycle. The best thing about this is that these motorcycles blend the simplicity and nostalgia of past designs with the efficiency and reliability of modern engineering. A best-of-both-worlds scenario, if you will. And as we mentioned before, there's no shortage of retro-themed motorcycles on sale today. So whether you're a dedicated classic design enthusiast, or just someone who's intrigued by past designs, there's something for practically everyone.
These, then, are our picks of the best retro motorcycles that have an emphasis on design, all on sale today in the U.S. market.
All the information in this article has been taken from the respective manufacturers' websites, like Triumph, Indian, and Kawasaki.
10
BMW R18
Starting MSRP: $14,995
The BMW R18 embodies the spirit of a retro motorcycle right down to its last bolt. It's a direct nod to the roots of BMW Motorrad and the 1923 R 23, which is where it gets its basic shape from, its flat-twin engine configuration and even its shaft drive.
That, however, was then. For the modern day, the R18 gets a 1,802cc flat-twin that puts out 91 horsepower and 116 lb-ft of torque, which is an ample amount to get the 761-lb R18 going. And keeping in mind the past-meets-present mandate, this retro goodness gets three ride modes: Rock, Roll, and Rain. There's also an LED numerical readout on the round speedometer gauge.
The R18 was intended by BMW to take on the might of Harley-Davidson, and what they've ended up with is a beautiful cruiser that has exquisite detailing, modern engineering, and a great representation of what retro motorcycles bring to the table.
9
Triumph Thruxton RS
Starting MSRP: $16,995
For the most part, Triumph has always been one to not deviate from cafe racer-oriented designs on their motorcycles. The Thruxton RS is another example of just that.
It sports a 1200cc liquid-cooled parallel twin that makes 103 horsepower and 83 lb-ft of torque, and rides on fully adjustable Showa adjustable front forks and rear Ohlins twin stocks. There are twin Brembo discs at the front and a single disc at the rear.
But despite the generous output and the modern mechanical bits, the Thruxton RS still is very much a cafe racer. Something that's not extreme enough to be a sports bike, but comfortable enough to be an everyday runabout without any serious drawbacks.
RELATED: 10 Retro-Styled Motorcycles We'd Buy Instead Of A Sport Bike
8
Yamaha XSR900
Starting MSRP: $10,199
The Yamaha XSR900 is a neo-retro motorcycle that takes the Yamaha MT-09 as a base and gives it a few revisions to commemorate Yamaha's successful racing heritage. The result is one great-looking bike.
It features the same 847cc cross-plane crankshaft, liquid-cooled inline three-cylinder engine as the MT-09 and produces 115 horsepower. It weighs in at 430 lbs, and also features ABS and adjustable traction control with three modes. What's also new compared to the MT-09 are user-changeable throttle control mappings, a new ECU, and a stiffened suspension.
While the ergonomics are slightly on the sportier side, if that's not enough for you, Yamaha will sell you underslung handlebars for a clip-on sport bike feel. For all that it offers, the Yamaha XSR900 is a prime example of the past meeting the present.
7
Royal Enfield Continental GT 650
Starting MSRP: $6,199
Another motorcycle that just can't be ignored while talking about retro cafe racers is the Royal Enfield Continental GT 650. For a long while, the Royal Enfield brand was only known in the U.S. for the Classic 500 which, while a competent product, had a few issues. The introduction of the Continental GT650, however, made up for all that.
It's powered by 650cc parallel-twin that makes 47 horsepower and 39 lb-ft of torque, which may not be something to write home about, but the fact that it weighs just 436 lbs makes up for it.
The Continental GT's cafe racer-esque traits, being the narrow gas tank, sculpted seat, and clip-on handlebars, all hark back to a simpler time, but this is a perfectly modern motorcycle with regards to internals, all the same. This is a great option to consider if you're in the market for an affordable and competent retro cafe racer.
RELATED: 10 Reasons Why You Should Throw A Leg Over The Retro-Tastic Ducati Sport 1000
6
Indian Scout Bobber Sixty
Starting MSRP: $10,749
The Indian brand has really come into prominence recently with its retro lineup of motorcycles. And while it's known to make some meaty all-American cruisers, there are motorcycles in its portfolio that are relatively toned down. The Scout Sixty is a good example.
It sports a 1000cc liquid-cooled V-twin that makes 78 horsepower and 65 lb-ft of torque, which is an ample amount to get the 544 lbs Scout Sixty moving. As you can probably tell by the picture, the seat height is particularly low at 25.6-inches, making this ideal for shorter riders. It's been known to be easy to ride and the Scout Sixty incorporates the brand's typical retro vibe throughout the motorcycle.
5
Kawasaki W800
Starting MSRP: $9,199
The Kawasaki W800 is a direct tribute to the brand's speed-hungry W1 from 1966. In case you missed it, the W1 had the largest displacement and most power for a Japanese motorcycle back then, and it consequently provided inspiration for modern legends like the Ninja H2.
The W800 retro cafe racer, on the other hand, gets a 773cc twin that makes 46.4 lb-ft of torque. It also gets an assist and slipper clutch and weighs in at 496 lbs.
Its ergonomics mimic those of a traditional cafe racer with high handlebars and a slightly leaned-forward posture. With a price tag of $9,199, this is well worth considering if you want a plain-sailing-yet-modern retro cafe racer.
RELATED: 10 Things We Just Found Out About Honda's New Retro Inspired CL500
4
Ducati Scrambler
Starting MSRP: $10,995
The Ducati Scrambler has a very distinguished past. From 1962 to 1974, the Scrambler marked itself out as a hugely popular model, especially in the U.S. It had displacements ranging from 250cc-450cc, was meant as a dual-purpose motorcycle, and were all powered by single-cylinder engines.
Fast-forward a few years to the early 2000s and, while other manufacturers were well down the path to creating 'modern classics', Ducati was not. It took its time and brought the new Scrambler out in 2015. It packed an 803cc air-cooled V-twin and featured styling that was reminiscent of the '60s Scrambler. This, however, was meant to be an on-road bike primarily.
Ever since then, it's gone on to be an even bigger success, and today the Srcambler lineup extends to seven different models, including an 1100 Sport Pro and the rather unique Desert Sled.
3
Royal Enfield Classic 350
Starting MSRP: $4,499
There are few motorcycles like the Royal Enfield Classic. It started life off in the 2000s and has been one of the defining motorcycles for the company.
The Classic line received an update as recently as 2022, but what the company has retained through and through is its classic design. It may not be the most mechanically competent motorcycle you can purchase today, but what's undeniable is the fact that it's a robust, simple, and affordable bike that's perfect for a budget-conscious beginner with a taste for retro design.
It shares its 350cc engine with the Meteor, and produces 20 lb-ft of torque at an easily accessible 4000 rpm. This may not sound like a lot, but performance is hardly the name of the game here. Overall, there's no doubting its feel-good nostalgia and a simplicity that everyone can appreciate.
RELATED: Check Out This 1976 Harley-Davidson Sportster Transformed Into A Classy Retro Bobber
2
Kawasaki Z900RS Cafe
Starting MSRP: $11,749
Back in 1972, Kawasaki took the wraps off the Z1 900, its entrant into the growing super bike market. The original Z1 had a tremendous power output for the time, was a more-than-capable handler, and went on to bolster Kawasaki's image as one of the manufacturers to watch out for.
The Z900RS Cafe is a modern iteration of the original Z1 in the cafe racer style. The bike shares classic lines from the original, but the frame, engine, suspension and quite a lot more has been updated to modern standards.
The Kawasaki Z900RS Cafe should be high up on anyone's list who's on the lookout for a retro-styled motorcycle with good reliability and power.
1
Triumph Bonneville
Starting MSRP: $10,995
The Bonneville nameplate has been synonymous with Triumph since the brand first built it in 1959. Understandably, the motorcycle has changed quite a bit since then, but what's remained is its retro design.
You can spec a Bonneville with a 900cc parallel-twin on the T100 model, while the T120 model's displacement swells to 1,200cc. Triumph has also worked in water cooling, an electric ignition, and fuel injection, making this a great choice for anyone that wants a motorcycle that marries modern tech and retro styling.
link