10 Great Fast Motorcycles Worth Every Penny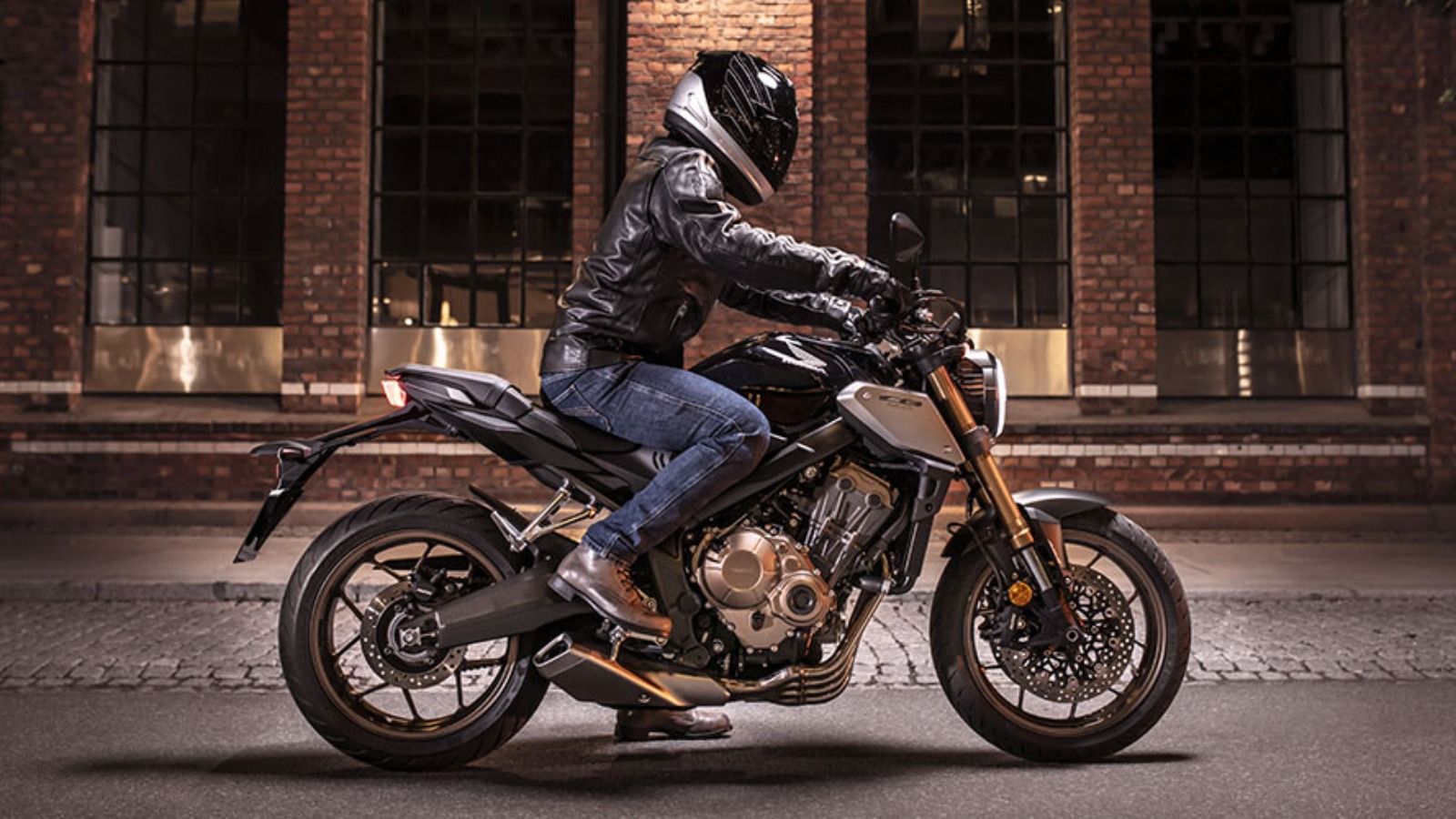 Opinions stand divided when it comes to the topic of whether high-performing, super-fast bikes make for the best buy or whether one is better served by investing in a comfortable, affordable and relatively slower bike (in other words: a practical commuter) instead. Both camps have their arguments firmly in place – speed freaks cite that fast sport bikes and the like are way more thrilling to ride than their other, often slower counterparts. This camp demands the best performance from their machines, with some individuals even being known to modify stock sport bikes further in order to make them even faster!
Fans and owners of smaller-displacement commuter bikes counter that their machines deliver a much better riding experience with smooth, consistent power and torque delivery across a broader power-band as compared to superbikes that demand to be ridden fast at all times. Ultimately, despite which side of the argument you find yourselves in, there is no denying that there are many great bikes in either camp that deserve the wide recognition they get. Here, we take a look at some of the best fast motorcycles worth buying in today's motorcycle market.
Related: The Fastest American Sport Bikes
10
BMW S 1000 RR
In the realm of high-performing, fast superbikes, the BMW S 1000 R stands out as a potent machine that features a very powerful engine with aggressive road manners. The 999cc water/oil-cooled, four-stroke, in-line engine on the S 1000 RR produces a staggering 205 horsepower at 13,000 rpm alongside 83 pound-feet of torque at 11,000 rpm, easily making it one of the most powerful four-stroke engines to be put on a motorcycle.
With a company-claimed 0-62 mph acceleration time of just 3.1 secs, the bike is ready for the track at the drop of a hat. For the 2023 model, the BMW S 1000 RR has seen updates and improvements made to its overall aerodynamics, chassis, suspension, and electronic aids. Do bear in mind that BMW bikes are also inherently known for featuring some of the best rider assist systems ever.
9
Honda CB1000R Black Edition
Described by the manufacturer as, "a modern sport bike with abundant raw horsepower, minimal bodywork, and plenty of attitude", the Honda CB1000R Black Edition is a fast and agile bike that is tuned for great mid-range and top-end power delivery. The 998cc liquid-cooled, inline, four-cylinder engine on the 2023 Honda CB1000R Black Edition produces 143 horsepower at 10,500 rpm and 76 pound-feet of torque at 8,250 rpm.
While previous-year models of the Honda CB1000R would find a place just as easily on this list (with power and displacement being very similar to our pick), we have chosen the blacked-out 2023 edition because of its serious credentials in the looks department. Besides featuring much-needed rider amenities and other frills such as a quickshifter and USB connectivity, what gets our heartbeat racing is the completely blacked out paint job seen on the 2023 CB1000R Black Edition – even the bike's subframe, suspension, exhaust system, and clamps have been given the black treatment – all coming together to create this one-of-a-kind beauty.
Related: 2024 Honda CBR1000RR-R: Everything We Know So Far
8
Kawasaki Z900 ABS
The 2023 Kawasaki Z900 ABS stands out as a bike that merges a powerful engine, top-of-the-line technology, and comfortable ergonomics to superior effect. Powering the Z900 ABS is a 948cc liquid-cooled, four-cylinder DOHC engine which produces a claimed 125 horsepower alongside 73.1 pound-feet of maximum torque at 7,700 rpm. Equipped with a host of standard features seen on modern naked bikes nowadays, such as ABS, traction control, and different ride modes, the Kawasaki Z900 comes off as a decent package for all kinds of riders.
In fact, the bike is widely recognized as one of the easiest-to-ride and most comfortable naked bikes in the modern era, although there is always ample power across the rev range when one needs to tap into it. A lightweight chassis further enhances the Z900's nimble and stable handling.
7
Yamaha MT-09
Featured repeatedly on several 'Top 10' lists on TopSpeed and elsewhere, the Yamaha MT-09 is a bike that does not need much introduction. Unanimously hailed as one of the best naked bikes available in the market as of now, the MT-09 deserves a place in this list of great fast motorcycles too. Powered by a 890cc liquid-cooled, four-stroke DOHC inline-three engine, the Yamaha MT-09 makes a company-claimed 115 horsepower at 10,000 rpm with a peak torque of 64.5 pound-feet at 8,500 rpm.
Some key additional features that grace the 2023 Yamaha MT-09 include ride-by-wire throttle, an advanced six-axis IMU, an ABS-linked braking system, a quickshifter, and an in-house 'Traction Control System'. These features and components come together to make the MT-09 a bike that is absolutely fun yet beginner-friendly to ride, and one which also manages a stellar fuel efficiency of nearly 50 miles to the gallon.
Related: 10 Reasons Why The Yamaha MT-09 Is The Best Japanese Naked Sports Bike
6
Honda CB650R
For those who find the Honda CB1000R too powerful and intimidating, the Honda CB650R makes for an ideal replacement. A smaller-displacement sibling of the formerly mentioned bike, the CB650R also commands a special spot in the current motorcycles market as one of the only 650cc motorcycles to feature an inline-four engine. The 649cc liquid-cooled, inline, four-stroke engine on the CB650R produces a claimed 94 horsepower at 12,000 rpm and peak torque of 47 pound-feet delivered at 9,500 rpm.
A nimble and responsive suspension setup with a stable chassis makes the Honda CB650R a bike that can be approached even by beginner riders. Smooth power delivery across the rev range makes it a highly enjoyable ride in almost all kinds of road situations too.
5
KTM 690 Enduro R
Moving away from superbikes and naked bikes a bit, we have the KTM 690 Enduro. Featuring one of the most powerful engines on a street-legal enduro bike, the KTM 690 Enduro is powered by KTM's proven 693cc liquid-cooled, single-cylinder, four-stroke engine that can produce up to 73.7 horsepower and 54 pound-feet of torque. While the engine is a very powerful and capable one in its own rights, the bike's versatile build and ride quality sees it being marketed as an 'Ace of All Surfaces' by the manufacturer itself.
As with most high-performing KTM bikes, the 690 Enduro R comes packaged with ride-by-wire throttle, a quickshifter, a slipper clutch, cornering ABS, and traction control. Also included are two distinct riding modes – a 'Street' mode made for commuting on the streets, and an 'Offroad' mode made for more demanding road surfaces, or lack thereof.
Related: 10 Things We Love About The 2024 KTM 390 Duke
4
Honda CRF450R
Next on this list of great fast motorcycles to buy, we have the Honda CRF450R – a star of a dirt bike that has stood the test of time. A solid machine specifically made for the MX circuits, the Honda CRF450R is powered by a 450cc liquid-cooled, single-cylinder, four-stroke Unicam SOHC engine that can produce a reported 52.4 horsepower at 9,100 rpm alongside 35.1 pound-feet of torque at 6,600 rpm, although these numbers are yet to be confirmed by the manufacturer.
However, as standing testament to the CRF450R's top performance credentials, the bike helped Team Honda's Chase Sexton win the 2023 AMA Supercross Championship, while Jett Lawrence clinched the Motocross Nationals on a CRF450R too!
3
Kawasaki KX250
Often in direct comparison with the Honda CRF250R, the Kawasaki KX250 holds its own well as a powerful yet lightweight offering in the current market for MX-focused trail bikes. A nifty 249cc, liquid-cooled, four-stroke DOHC engine reportedly pushes the bike to produce approximately 40 horsepower and 18 pound-feet of torque, although there is no official confirmation for these numbers yet. Owners report that the power delivery remains linear across the bike's rev range, although the bike is known to be a lively and quick-revving machine.
A lightweight aluminum perimeter frame is matched to what the manufacturer calls a, "race-ready suspension". Other notable stock inclusions on the bike are the famed Kawasaki Launch Control Mode (KLCM), Dunlop MX33 tires, a Renthal Fatbar 4-way adjustable handlebar, and electric start.
Related: 2023 Kawasaki KLR 650 S: Review, Pricing, And Specs
2
KTM 250 SX-F
Another fan-favorite in MX riding circuits, the KTM 250 SX-F is considered by many as the best four-stroke 250cc bike in the world. With a 250cc single-cylinder, liquid-cooled DOHC engine under its proverbial hood, the bike can reportedly produce 41.5 horsepower at 12,900 rpm with max torque being limited to 19.5 pound-feet at 8,900 rpm.
As with the Honda CRF450R, the KTM 250 SX-F has also proved its dominance in the MX circuit by claiming 13 of the last 15 MX2 World Championship titles with the winners riding this awesome machine. While the KTM 250 SX-F is indeed 'Ready to Race' on the tracks, the one gripe that can be had with it is that it will require a considerable number of modifications to render it street-legal in most of the 50 American states.
1
Honda Gold Wing
As the final motorcycle on this list, the superb Honda Gold Wing marks the entry of great and fast touring bikes available in the market today. A massive 1833cc liquid-cooled, six-cylinder engine gives this commanding and heavy bike enough juice to take on long-distance touring with complete peace of mind intact. In terms of numbers, the engine produces a reported 125 horsepower with a peak torque output of 130 pound-feet.
Impressive technology on the 2023 model of the Honda Gold Wing includes a 7-inch color TFT panel with GPS, Apple CarPlay and Android Auto support, and an electronically adjustable windshield. Interested buyers are further spoiled for choice as they can choose between a manual six-speed transmission or an in-house Honda automatic seven-speed DCT transmission.
link