10 Most Versatile Motorcycles Ever Designed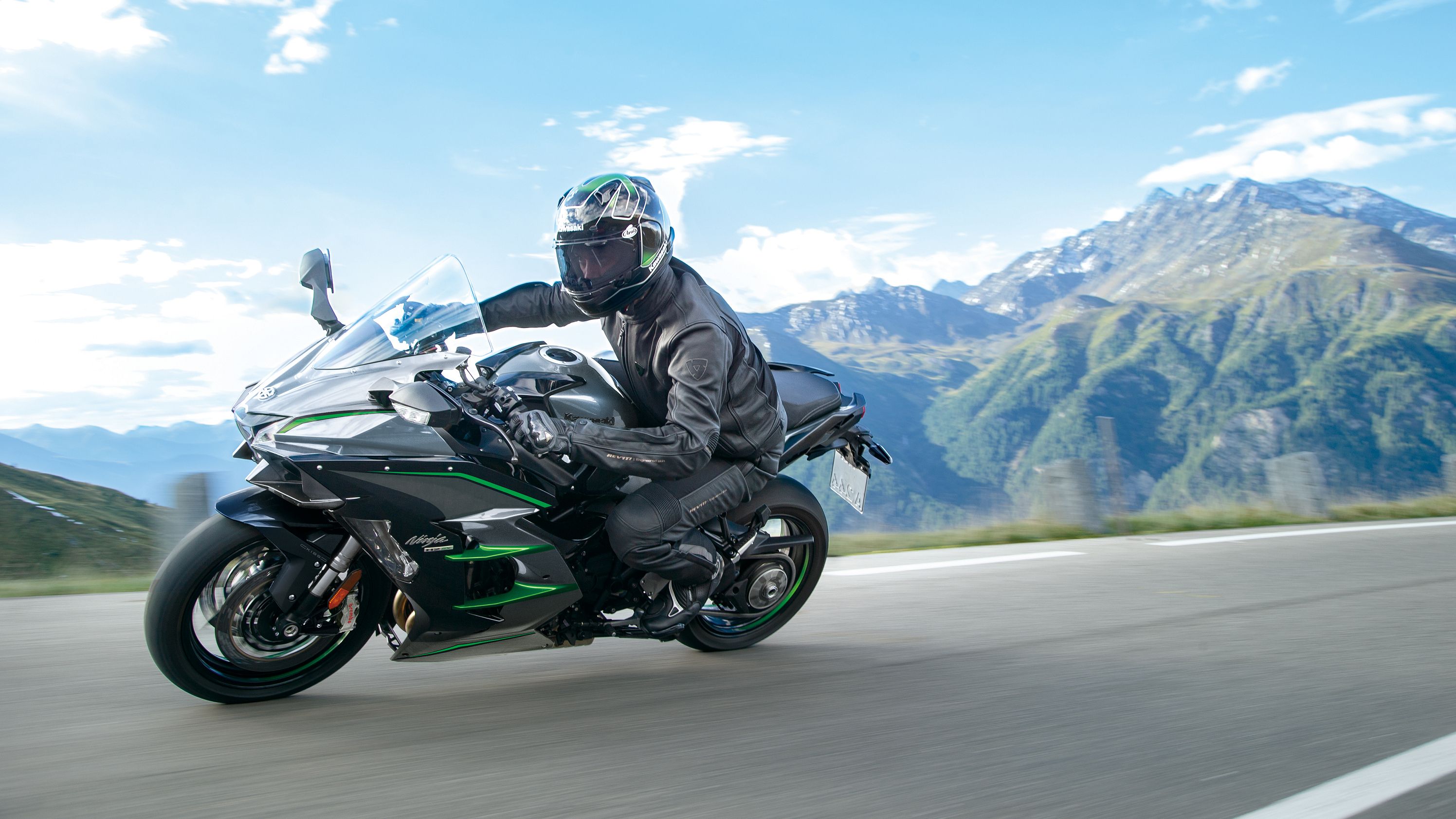 What does versatility in the motorcycling world mean? In today's day and age, with rising costs and scarcity of time, we tend to idealize bikes such as these. Because they can suit a particular set of unique requirements, at different times or at the same time, makes these bikes truly functional and useable. Yes, we do consider this factor as well in our definition of what versatile means. So if a motorcycle is versatile, what qualities would it possess to be called that? Does that translate into offering more value for money?
Practical if you want to take it to the shops, fun to ride and comfortable over long distances, can go off-road as well, handles like a dream, packs a wallop from the engine but yet is fuel efficient (not strictly necessary if the bike is powerful) and on top of that, easy to maintain. As for the styling factor, we do not consider it in our list of ideal qualities for a versatile motorcycle; we believe a motorcycle does not need to look pretty to be versatile, although that would certainly be a cherry on top. So we looked for bikes with the aforementioned qualities and came up with a list of the ten best motorcycles, including quite a few current ones.
We used information from MCN.com and Motorcycle.com to deliver the most relevant content on this article.
Related: 10 Italian Bikes That Are Actually Ugly
10
Kawasaki KLR 650
When one thinks about versatility, then there's got to be a Kawasaki KLR650 in his or her list of do-it-all bikes. It's a bike that has been vastly unchanged through its lifespan, with minor additions like ABS and few improvements to existing parts along the way. It is a simple motorcycle at heart and appreciates a rider that is sure of what he or she wants on a fundamental level. Available all day on the used market as well, this bike is a minimum fuss machine that can take you places, just about wherever you can think of going, and have some decently good fun on the way without breaking the bank or yourself.
9
Triumph Tiger Sport 660
The Tiger Sport 660 was launched in 2022 as an all-new sport touring, medium capacity triple from Triumph, a first ever launch in its segment. Powered by the same 660cc, triple cylinder liquid-cooled mill as the Trident 660 that makes 80 horses, Triumph's middleweight naked, the Tiger Sport 660 seems to build upon the naked's practicality for around-town commuting with the added feature of wind protection, provided by the sharp-looking semi-fairing. It sounds brilliant as well thanks to the triple configuration, and is not too expensive to buy and own, all things considered.
8
Yamaha Tracer 9 GT+
Another faired sport touring machine with great ergonomics, all-day rideability and new for 2023, the Tracer 9 GT+ is a thoroughly revised version of the Tracer 900 GT that was launched by Yamaha after the success of the streetfighter MT-09, providing a touring alternative to buyers that wanted more long-distance abilities from the MT-09. The 847cc triple-cylinder, liquid-cooled motor provides all the fun you would need to have a quick back road blast or while on a long highway stint, generating a respectable 120 horses and 68.5 ft-lbs of torque. Weighing fully topped up with fluids at 467 pounds and being responsive and nimble handling-wise, makes this bike manageable around town.
Related: Get Ready America, The Radar-Equipped Yamaha Tracer 9 GT+ Is Coming
7
Honda NT1100
One look at this bike, and you know it's a sport tourer – maybe leaning a bit towards the touring side of things? Well, it may be subjective, but it sure does look like it's with the times. A sport touring sibling of the Africa Twin, the NT1100 offers a few more amenities, with better ride quality for the road being one of them. It's also available with a DCT (Dual Clutch Transmission) like the Africa Twin, to make it that much easier to ride this machine. The NT1100 manages to be a great runabout bike as well, thanks to its light foot and easy handling. Maybe it's a bit bigger than the average commuter bike, but the size manages to not get in the way for short trips as one would expect.
6
Suzuki V-Strom 1050 DE
New for 2023, the 1050 DE is an evolved version of the old V-Strom 1000, equipped with a revised but familiar (think TL1000R) 1037cc, liquid-cooled 90-deg V-twin, that is adequately powerful for day-to-day and highway riding. It sounds good with the stock exhaust, and pulls cleanly, especially in the mid-range. Producing 107 bhp and 74 ft-lb, it's not too powerful, but does the job pretty decently overall. The DE version means it comes with a 21-inch front wheel and an 18-inch rear, that is more suitable for more serious off-road use. The steering geometry and frame design also receive a few changes to make the DE all the more off-road capable.
5
BMW R 1250 RS
The R 1250 RS was launched in 2019 as a sportier variant to the R 1250 RT, with a beautifully faired design and a bit more performance from the 1,254cc 2-cylinder boxer engine, that puts out 136 hp and 105 ft-lbs of torque. It's also equipped with BMW's ShiftCam technology, BMW's way of saying variable valve timing. For 2023, a new ride mode was added (Eco ride mode) in addition to the Rain and Road modes, Dynamic Traction Control, ABS Pro, and Dynamic Brake Control are some of the advanced riding assistance features on offer.
4
Honda NC750X
The NC750X is Honda's touring oriented adventure bike, that can cope with a few kinds of terrains as well. The engine is based on the one powering the Honda Jazz, with a 270-degree crank that fires and sounds like a V-twin, sending 58 hp and 51 lb-ft of torque to the rear wheel. It's bulletproof by design, made out of economical parts that are very functional oriented, robust, and kind of minimalist. Possibly one of the rare examples of a very practical bike that was also fast and fun to ride. It also came with a DCT option, similar to the Africa Twin and NT1100. Discontinued in 2021, but still worthy of mention on this list.
3
Honda VFR800 VTEC
Pictured above is the VFR800 series of sport touring bikes, that were powered by V-4 engines ('VFR' stands for V-Four-Racing). It is reliable, dependable, easy to live with and looks pretty good for its day and age. We also love the styling of this generation of the VFR800 – just oozes 2000s Honda motorcycle design. Coming to the sound of the bike, it is certainly one of the best sounding engines out there. Power is adequate at 155 HP, and the powerband feels never ending, with a distinct kick above 6,500 RPM thanks to the VTEC valve train on board.
Related: Best Honda Motorcycles Ever Made
2
Kawasaki Ninja H2 SX
What's a bloodthirsty, supercharged inline-four faired hyperbike doing on this list you ask? It's not as simple as that. This bike is the SX version, or the sport touring avatar of the motorcycle speed god, the H2. Designed for two-up riding at supersonic speeds with relative comfort, the H2 SX was introduced in and continues mostly unchanged for 2023, except the addition of an 'auto high-beam' function, that dips the lights when there's oncoming traffic. If you intend to buy the world's most powerful sports touring bike, then this is it.
1
Ducati Multistrada V4 Pikes Peak
Designed to decimate hairpins on mountain roads, the Multistrada V4 Pikes Peak Edition is possibly Ducati's finest adventure bike ever made – there is a focus on strong performance, without sacrificing on comfort and ride quality. Öhlins Smart EC semi-active suspension handles undulations and bumps on the road dynamically. The V4 Granturismo engine and full suite of electronic rider-aid gizmos do their job as well in making this bike a corner-carving mile-muncher.
link