10 Motorcycles That Were Way Ahead Of Their Time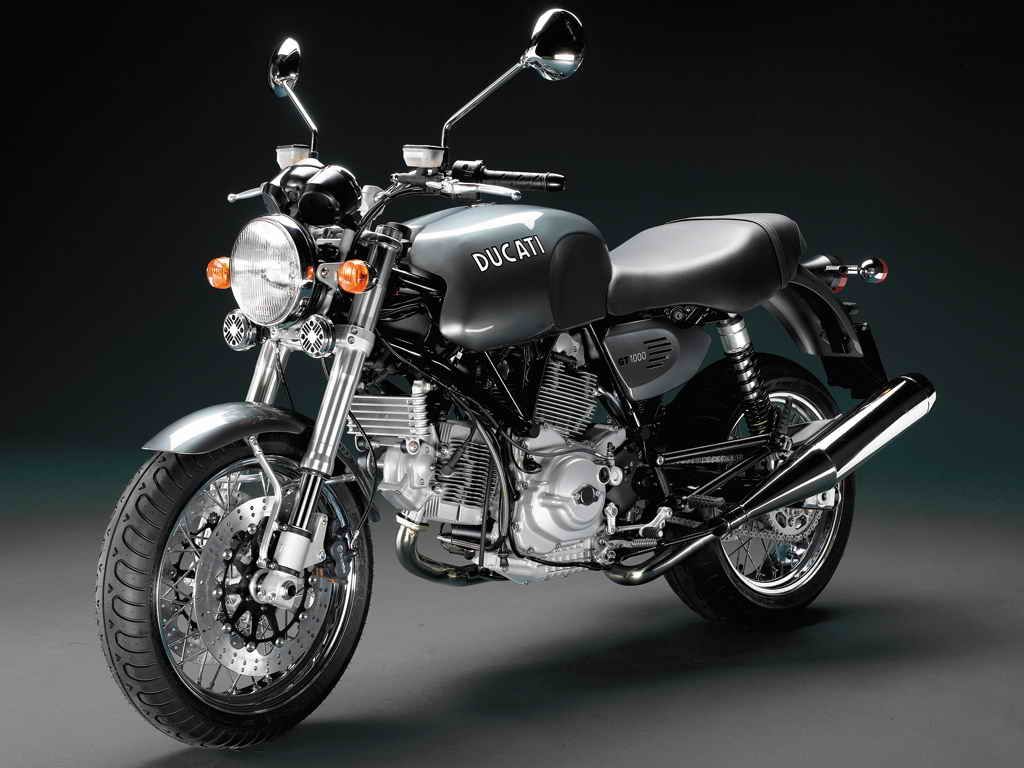 New motorcycles appear every year: some will be great, some will be advanced technologically, some will be successful, while others will fail to make a dent in the market and that may be because they are simply too dull or, perhaps, because they are ahead of their time. It has always been that way and, if we are at a peak of motorcycle design where not much will surprise us, then there were periods in the history of motorcycling that manufacturers possibly went a little too far, too soon, when the market simply wasn't ready for them. It's not that the motorcycles involved were intrinsically bad, just that people didn't realize that they were what they wanted and some of the concepts would emerge later and be successful.
Related: Living With The 2023 RE Continental GT 650 – The Ticket To Your Cafe-Racer Dreams
10
Ariel Leader – 1958
History has not dealt kindly with the British motorcycle industry in the 1960s which, even though sales were at their peak, has been accused of sticking to designs that were looking increasingly outdated in the face of new models coming from Japan. Despite this assessment, there were models that were pushing the envelope and one of these was the Ariel Leader. It may have had a rather breathless 250cc engine, but it pioneered full mechanical enclosure, incorporating leg shields and a screen long before fairings became standard. The chassis was a pressed steel monocoque incorporating the gas tank and where you would expect to find the tank was actually a storage space. Named machine of the Year in 1959, it couldn't compete with cheaper Japanese imports and Ariel closed its doors in 1965.
9
Yamaha XZ550 – 1982
By the 1980s, the Japanese manufacturers were in full swing and trying desperately to outdo each other in the quest for sales. This led to more than one model being rushed out before some of the technologies were ready: one of these was the Yamaha XZ550. It featured a high-revving, liquid-cooled, four valve, DOHC V-Twin when everything else was air-cooled, mounted in a monoshock chassis with shaft drive, when everything else was twin-shock with chain final drive. The problem was, the fuel injection didn't work properly, the steering was twitchy, the electrics were unreliable and, combined, these masked all the plus points, which would eventually become the design norm for every motorcycle.
8
Honda XL600V Transalp – 1987
It's hard to imagine a time when adventure bikes weren't a thing. The BMW R80G/S is acknowledged as the first 'adventure' bike but, in the early years, it certainly wasn't very good as a long-distance touring bike, as they are seen now. That's why the 1987 Honda XL600V Transalp was radical for its time in that it was the first 'rally tourer', complete with bespoke V-Twin engine, frame-mounted fairing and large gas tank and able to both cover long distances in comfort as well as tackle off-road riding as well. Gradually, rival manufacturers woke up to the benefits of cosseting the rider as much as providing good off-road performance that the Transalp demonstrated, but it would take a decade or so.
Related: 10 Things We Like About The 2023 Honda Transalp XL750
7
BMW K1 – 1988
If a 16-valve inline four-cylinder engine was nothing new in 1988, then equipping it with fuel injection, shaft drive and laying it longitudinally on its side was pretty radical. Then, there was ABS – the first on a motorcycle – not to mention that radical, aerodynamic and fully-enclosing bodywork. The reason for that bodywork was because the engine was a little underpowered at 100 horsepower, when rival Japanese 'fours' were putting out at least 30 horsepower more. The bodywork was also heavy and so it was lightened by making it very thin at points, which led to cracking. However, as an aerodynamic concept, it pre-dated the likes of the Suzuki Hayabusa by a good decade but they were too much for the customers of the time.
6
Moto Guzzi 1000S – 1989
From 2001 to date, we have become completely familiar with 'retro' or 'modern classic' motorcycle, so it's hard to believe there was a time when we weren't all looking backwards with a longing eye. By 1989, the famed Moto Guzzi Le Mans had grown a fairing in the modern style which didn't sit well with many traditionalists. So it was that Guzzi released the 1000S, which was basically the Le Mans Mk. 5 sports touring bike but with styling that was a throwback to the 1974 750S model. That being the case, the 1000S was possibly one of the first 'retro' models, a good decade before Triumph really set the ball rolling with the 'new' Bonneville.
5
Kawasaki Zephyr – 1992
If Moto Guzzi led the way with a model that looked back to inform the style of a new model, then they were soon followed by Kawasaki and the Zephyr 550 and 750 in 1992, again years before Triumph and nearly 30 years before Kawasaki's own Z900RS. In 1992, the word 'retro' had yet to infiltrate motorcycling, so the Zephyr was referred to as a 'tribute'. The engine – an air-cooled inline four – and chassis – tubular steel, twin shocks – was authentic 1970s, but Kawasaki did at least uprate the wheels, brakes and suspension components. There were even 'Classic' versions, with retro paint schemes, badging and wire wheels. The only problem is that, at the time, customers weren't interested in looking back, only in what was coming today or tomorrow, so the Zephyr was definitely ahead of its time.
4
Yamaha TDM850 – 1991
Today, the adventure bike-styled sports-tourer is commonplace, a model that has no off-road pretensions but takes advantage of the adventure bike's stance and wind protection to create a fun, sporty long-distance tourer. The TDM850 was born out of the XTZ750 Super Tenere adventure model and was a road-biased all-round sports tourer with a comfortable upright riding position, fairing, Deltabox twin-spar aluminum frame and a 77 horsepower parallel twin engine. The only problem is that customers were confused by it – was it an adventure bike or a touring bike? – and just weren't ready for that kind of market fragmentation.
Related: 5 Things We Like About The Yamaha Super Tenere (And 5 We Don't)
3
Honda NR750 – 1992
If you want truly ahead of its time, then look no further than the incredible Honda NR750. When Honda returned to Grand Prix motorcycle racing, it was determined to do it with a four-stroke engine against the oppositions two-strokes. However, for a four-stroke to make as much power as a two-stroke, you need either more displacement (not allowed) or more cylinders (also not allowed). The rules dictated only four combustion chambers, so Honda made a V8 and paired each set of two cylinders into one by making the bore and piston oval. The NR also pioneered under seat exhausts, digital instruments, carbon fiber bodywork and the single-sided swing arm. It was hugely advanced but also hugely expensive but, even had the price been more reasonable, it is unlikely that the public would have embraced its idiosyncrasies.
2
Triumph Thunderbird 900 – 1995
When Triumph rose Phoenix-like from the ashes in the early 1990s, it was determined to produce thoroughly modern motorcycles in the Japanese style: the only nods to the past were in the names given to the bikes. What is largely forgotten, however, is that, six years before the Bonneville revolution in 2001, Triumph actually did take inspiration from the past in the form of the Thunderbird, its first attempt at a Bonneville lookalike, albeit with the firm's inline three-cylinder engine installed. The style was unmistakable 1960s Triumph and even the engine cases were redesigned to give the engine a retro look, even though it was actually the same engine that was in the Trident 900, just re-tuned with more mid-range torque. It was a premium product with exquisite detailing such as hand pin-striping on the tank and was great fun to ride, elements the Bonneville would possess six years down the line.
1
Ducati Sport Classics – 2006
Even though the 'retro' movement had been initiated by Triumph some five years earlier, it had yet to become the sales force it would attain in the 2010s onwards. Ducati's retro attempts were derived from Pierre Terblanche's MH900e Mike Hailwood Replica update and carried strong overtones of the 750 Sport and Supersport models from the 1970s. They had a 90 horsepower V-Twin engine housed in an excellent chassis with top-spec suspension and brakes and, the icing on the cake, were utterly gorgeous. But the market just wasn't ready for them and poor sales led to them being dropped from the range after just three years. That the timing was wrong is demonstrated by the fact that the retro Scrambler line was launched in 2015 and was – and remains – a huge success, propelling Ducati into the top ten European sales lists for the first time.
link