Motorcycle police catch more distracted drivers than car-based cops, data shows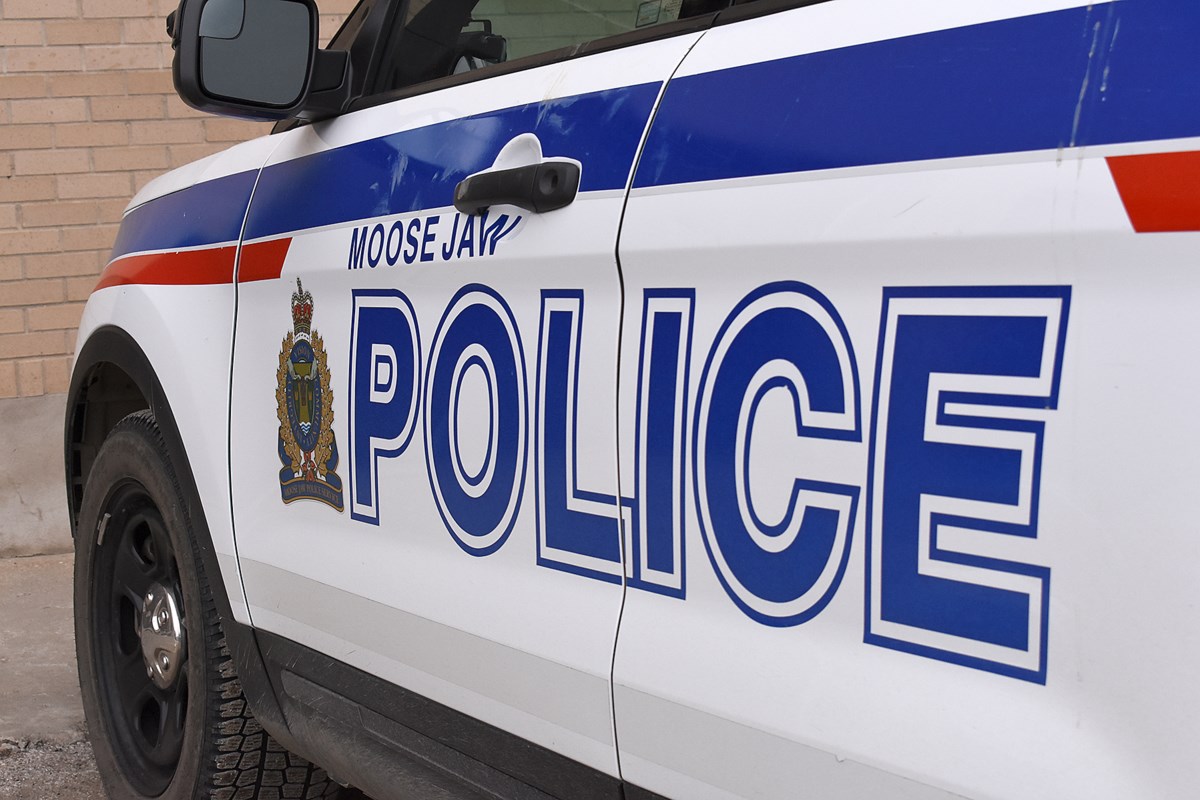 The Moose Jaw Board of Police Commissioners learned about the Combined Traffic Services Saskatchewan team during its recent meeting.
Officers with Moose Jaw's Combined Traffic Services Saskatchewan (CTSS) team can drive 1,500 kilometres daily while supporting projects in other communities, while their presence also encourages motorists to slow down.
Several policing agencies created an advisory committee in 2014 to explore ways to reduce collision-related property damage and injuries, which resulted in CTSS's creation, explained Supt. Rick McKenna. 
This partnership between SGI and the Ministry of Justice sees each organization fund 60 positions for 120 total positions provincewide. The CTSS partners include Moose Jaw, Regina, Saskatoon, Yorkton, Prince Albert, Weyburn and Estevan, and the RCMP.
The partnership funds four officers in Moose Jaw. Those members spend 70 per cent of their time outside the community and 30 per cent inside. 
"They've noticed that there's been a significant decrease in property damage and personal injuries in relation to traffic collisions since (CTSS's) inception," McKenna said during the Board of Police Commissioners' recent meeting. 
Many motorists believe the risk of police catching them for speeding or distracted driving is low, especially when they don't see cops on the road or in their community, he pointed out. But because CTSS's officers are highly visible, they reduce that mindset in motorists when out conducting operations. 
"This is one of those events where we're not only helping our own community, but we're actually helping our province as a whole because we're increasing the visibility in a jurisdiction that isn't necessarily ours … ," said McKenna. 
"In particular … many (municipalities) welcome our members into their community pretty openly because they appreciate that police presence because they haven't been seen," he added.
That presence includes stopping for gas or simply driving through, said Const. Ryan Lundquist, one of Moose Jaw's CTSS members. Lundquist has been with the MJPS for seven years and with the CTSS since January 2021. 
CTSS members often participate in selective two-day traffic enforcement programs (STEP) in various communities, Lundquist said. He has organized a STEP initiative in Moose Jaw with SGI, while members regularly establish a presence in Chamberlain during Saskatchewan Roughriders' games. 
Officers from places such as Regina, Weyburn and Saskatoon also usually spend time here. 
Moose Jaw CTSS officers focus on highways 1 and 2, while in the summer, they can travel 1,500 kilometres a day. That is equivalent to driving to Watrous and back, Lundquist said. 
CTSS members also focus on handling in-progress crime — if they are nearby — in rural areas until RCMP arrives, he continued. However, collisions are the most frequent incidents to which CTSS members respond.
"I've been to way too many, but there are just so many out there," Lundquist said. "A lot of times they're (RCMP) just a long ways away or (are) working with no members on duty or one. 
"It's a great partnership; I love this unit. I would love to stay in it for a very long time … ," he added.
The RCMP's six motorcycle officers are responsible for nearly 20 per cent of all provincial tickets handed out annually, with 28 per cent of those tickets for distracted driving, said McKenna. Meanwhile, on average, motorcycle officers have 18-per-cent more contact with motorists than car-based police. 
In Moose Jaw, the data shows that in 2021, car-based members issued 31 tickets, while by June 2022, that number jumped to 51 because of the motorcycle officers.
While motorists watch for car-based officers, they don't usually consider motorcycle cops, who can better see drivers using their phones, said Police Chief Rick Bourassa. Meanwhile, the MJPS's motorcycle is roughly 20 years old and needs replacing.
"It spent the winter in the hospital, let's put it that way," he smiled. "… There is a pretty positive effect they do have." 
Commissioner Doug Blanc wondered if CTSS members continued investigations in rural areas — or handed them over to RCMP — after responding to collisions and break-ins.
The closest police help calm a situation and the agency with jurisdiction handles everything from there, said Bourassa. 
Lundquist said he remains at the scene if the collision involves impaired driving, while McKenna said if it's a significant collision, RCMP has two teams in southern Saskatchewan it can send.
The next police board meeting is Thursday, May 11. 

link