Slack Randoms: Comparing MTB Prices to Motorcycles, Performance Pee Bottles & More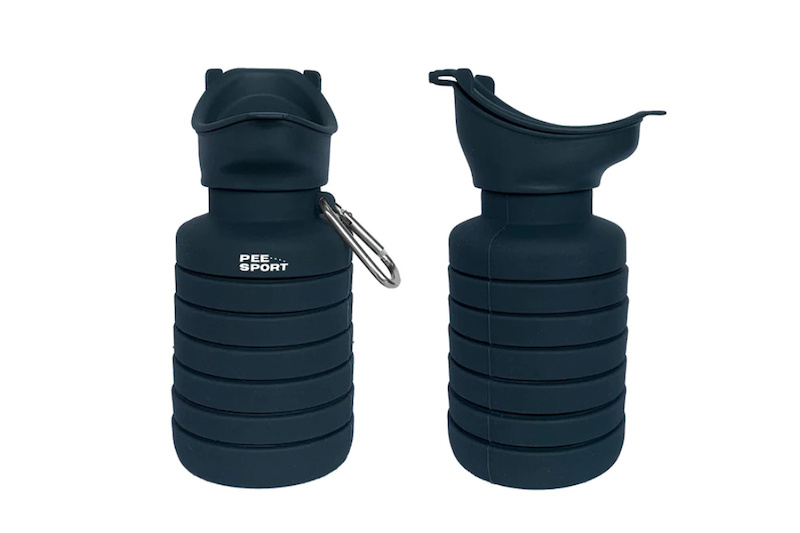 We use Slack as our workplace communication tool at Pinkbike and we have a #randoms channel that we use to share an assortment of videos and stories from all corners of the cycling world and beyond… We thought a couple of the moments from the past week were too good not to share with a wider audience, so here are some of the highlights.
---
Comparing MTB Prices to Motorcycles
---
Performance Pee Bottles
PeeSport's portable pee bottle is a purpose-built bottle designed to be peed in while outdoors and not near a toilet. The pee bottle uses a collapsible telescopic design allowing a capacity from 240 to 700ml.
The selling points on PeeSport's website claim it can securely hold up to 4 pees, it's easy to clean in a dishwasher and despite the 'PeeSport' branding the bottle "doesn't look like a container for urine." PeeSport also states that using its pee bottle has an estimated time saving equalling "1 year of commuting to toilets."
You can find out more, if you want to, here.
---
Matt Jones Races Mad Mike at Hardline
---
Tommy G & Phoebe Gale Shredding Trails In Innsbruck
---
Andorra DH Laps with Jack Moir
---
Power – The Story of Brad Simms
---
Crushing Dynamite with a Hydraulic Press
---
link