Unfortunately, Amtrak has cut bicycle capacity on Hiawatha Service. But bike-friendly Venture cars are coming.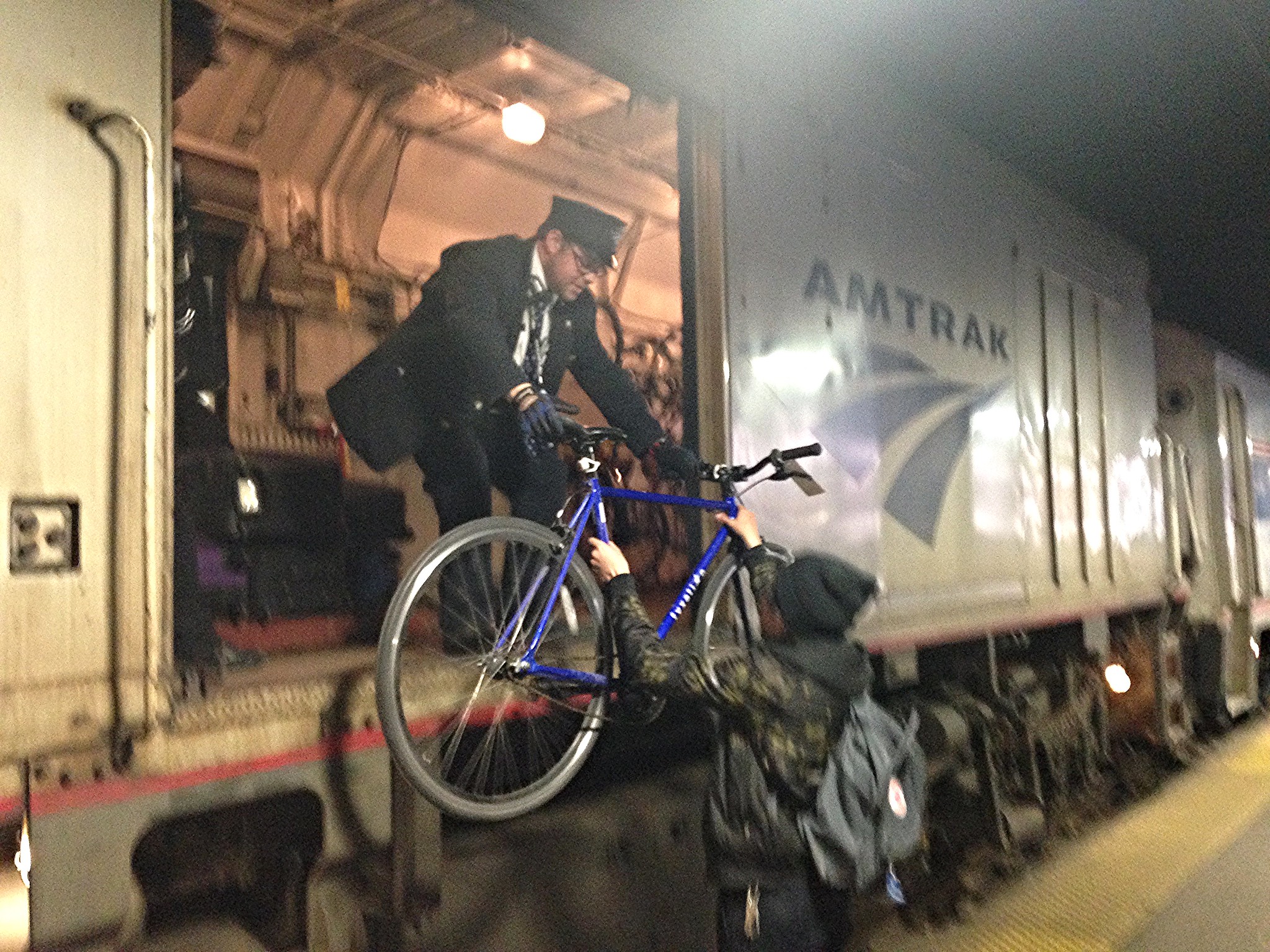 Update 8/8/23, 10 AM: In the time since this article was posted, Amtrak spokesperson Marc Magliari has provide a bit more information on Hiawatha train bicycle access.
Magliari told me that, contrary to what I previously assumed based on a Reddit post on this issue, "There is no checked baggage on the Hiawathas, so a boxed bike is not an option." I've edited the article accordingly.
I asked Magliari if it's ever currently possible to bring a standard bicycle on the Hiawatha. I mentioned the story a Streetsblog reader told us about purchasing bike tickets for the Hiawatha online in early July, and the conductors finding space for the cycles in an unused cafe car. Magliari simply replied, "We are continuing to discuss this matter."
And Magliari provided the following reply to a tweeted question about when we can expect to see the bike-friendly Venture rail cars on the Hiawatha line.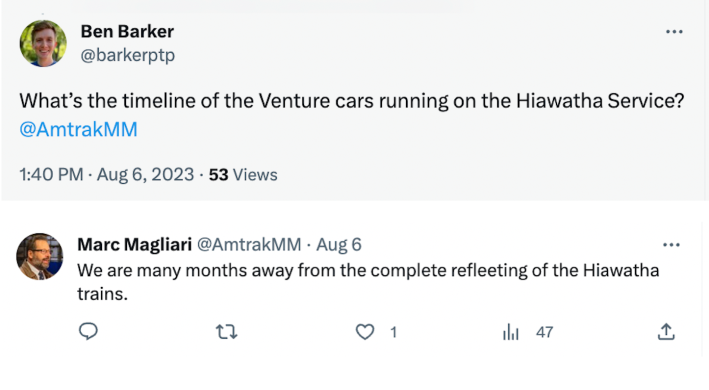 Back in May 2016, Amtrak introduced roll-on service for bicycles on its Hiawatha Service between Chicago and Milwaukee. I went to Cream City for the ribbon cutting.
However, five days ago a poster on the r/chibike Reddit group said they were having trouble adding a bike to their Hiawatha fare. "I tried to book a ticket to Milwaukee, and no matter which date/time I chose (one week/month/year in advance), purchasing a bike reservation was always 'SOLD OUT.'"
They called Amtrak customer service and were told "train-side bike service" is no longer available on the Hiawatha. The route doesn't currently accept boxed bikes either. "Really disappointing," the Redditor said. "I figured I'd post here so others don't have to spend time trying to find out how to book a bike reservation."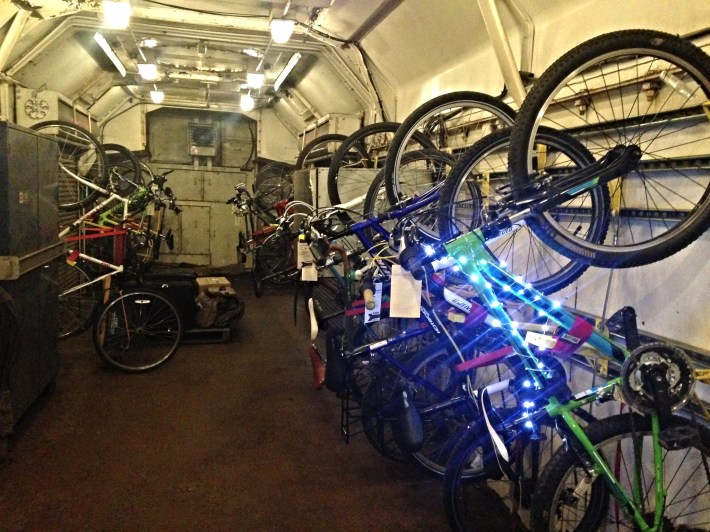 Three different Streetsblog Chicago readers contacted us about the Reddit discussion, which has drawn over 20 comments. One of the readers told us that in early July he and his girlfriend hit a snag when they tried to bring their bikes on the Hiawatha. Even though they bought their tickets with roll-on bike service back in May, conductors at both stations seemed confused. However, they eventually let the customers carry their bikes on and put them in an empty railcar.
"There was no bike car on either train, just the unused cafe car," the reader told Streetsblog. "One conductor sarcastically said something about throwing our bikes in the river. I guess it was all in good fun?"
But the reader said some friends from Chicago recently attended the Riverwest 24 bike race in Milwaukee's Riverwest neighborhood and couldn't get get their bikes on the train at all. "They booked Amtrak tickets with bikes for Friday morning. But that morning, they got an email saying their tickets would not be honored. They had to scramble to figure out Metra to Kenosha and get picked up from there. They ended up leaving their bikes in Milwaukee and having a friend drive the bikes back a few days later."
The Streetsblog reader was planning a bike ride to Milwaukee with friends over Labor Day weekend and taking Amtrak back the next day. "But I'm not really sure what to do now," he said. "I've taken my bike on the train multiples times, pre- and post-COVID and have never really had issues, but I guess they're changing things for the worse." He asked if Streetsblog could dig deeper to find out what's going on.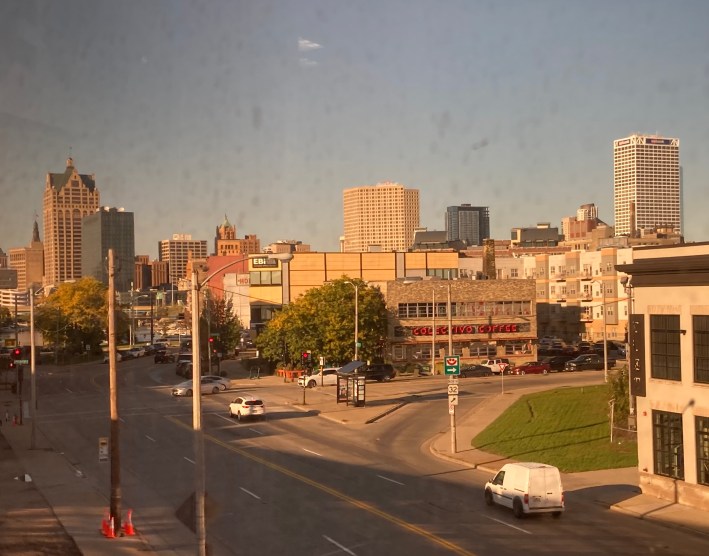 "Unfortunately, the Non-powered Control Units [non-powered railcars from which a train can be operated] we have used to increase bicycle capacity on the Hiawatha Service have not been reliable," Amtrak spokesperson Marc Magliari told Streetsblog. "Therefore we've made the difficult decision to reduce capacity to what we believe we can carry in the body of the trains, unless or until we have a higher confidence level in these 40-year-old vehicles."
On the bright side, Magliari said it's not a permanent change. "The Hiawatha Service trains will also be getting the Amtrak Midwest "Venture" cars you have been seeing on downstate Illinois, Michigan and Missouri trains, with bike racks in every coach. That is truly the way forward."
According to the High Speed Rail Alliance, each Venture car has a luggage rack that can hold three bikes vertically.
"The reliability issue with the NPCU's has also cost us checked baggage on the Hiawatha trains, which affects all potential passengers, cyclists and otherwise," Magliari said.
Well there you have it, Redditors and others who would like to take a bike on the Hiawatha Service. It's unfortunate that Amtrak management has chosen to temporarily reduce bike capacity on the Hiawatha due to unreliable luggage cars, without sufficiently informing employees, let alone customers.
But it's good news that Hiawatha cars will eventually have three-bike racks. Hopefully it won't take too long to get them.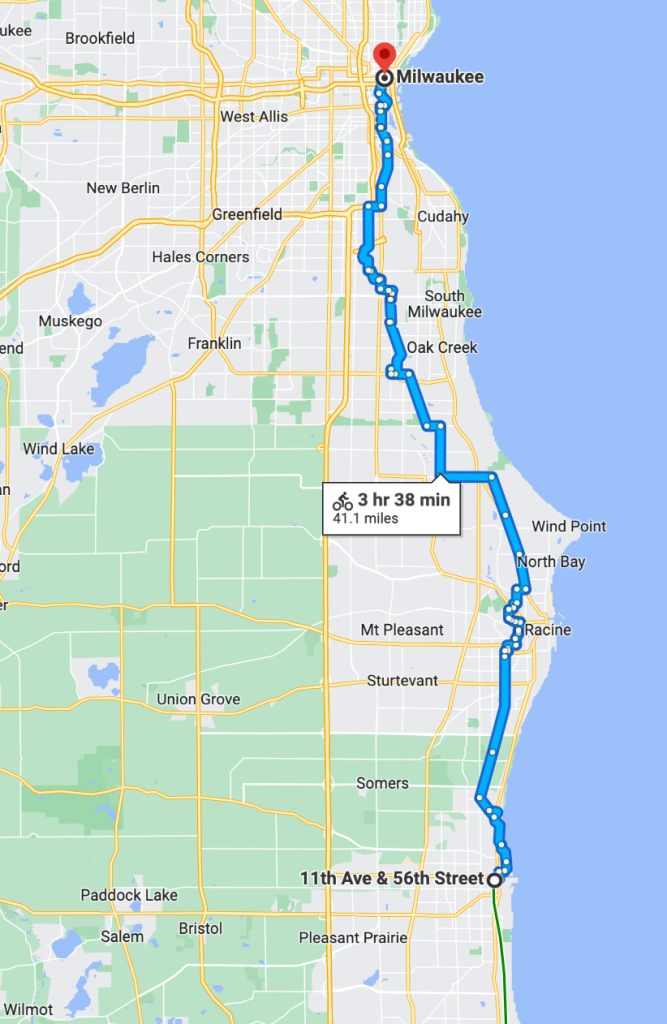 In the meantime, if you need to transport a bicycle between Chicago and Milwaukee and you enjoy bike touring, here's an alternative to driving that's pretty fun. Take your bicycle on Chicagoland's fairly bike-friendly Metra commuter railroad's Union Pacific North line to its Kenosha, WI, terminus, and then bicycle a few hours to downtown Milwaukee.
Did you appreciate this post? Please consider making a tax-deductible donation.

link