Why sales of entry-level cars & motorcycles have dropped in India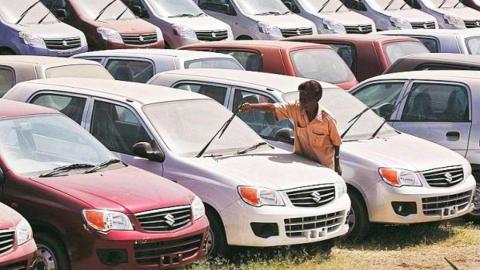 Even the humble Maruti Alto now costs upwards of Rs 5 lakh!
BHPian kushagra452 recently shared this with other enthusiasts.
The incessant increase in entry-level car and bike prices has finally started to impact sales, as per a TOI article. Car and bike prices in India have been on a tear for the better part of 18-24 months. OEMs have been hiking prices almost twice a year! Personally, I am not surprised to see sales taking a hit. The humble Alto costs upwards of INR 5 Lakhs! IMO, at present, there is no value-for-money product offering in the passenger car market.
Here's what BHPian DCEite had to say about the matter:
An example of a y-o-y increase is last year in May 2022, when I purchased the Ignis Zeta MT, it cost 6.47 ex-showroom and today the prices have been increased by 50k for this particular variant (now 6.97 ex-showroom Noida).

Moreover, discounts last year on the Ignis were generous, to the tune of 25-35k, now they are reduced to around 15-20k.

So net-net, an entry-level hatchback is dearer by about 60k without any value addition (except for BS6 phase 2 norm changes to the engine).

This, coupled with the downturn, layoffs and economic uncertainty, the car sales across the segments is expected to be below par this year.
Here's what BHPian theAutomaniac had to say about the matter:
One simple answer- Small vehicles are no longer VFM!

This is something I've experienced since I am in the market for a new highway-friendly commuter motorcycle for a long time. Now when I look at the market price, a Raider 125 costs more than a lakh and the basic Splendor costs almost 80k.

These inflated prices have made me come to a decision that my next motorcycle is either going to be a pre-owned 150-250cc bike or I'm going to go all guns blazing and bring home a new 250-350cc.

Same thing I believe might be happening with others because this sudden price inflation in the last three years is crazy and nobody is used to it hence as a last resort, only the ones who cannot maintain bigger vehicles are buying new small ones.

Rest those who don't want to spend high amounts on basic vehicles might either be going to the pre-owned market or buying bigger vehicles respectively, depending on the spending capacity!
Here's what BHPian Mustang_Boss had to say about the matter:
Covid has changed lives for many. This I could see every day wherever I go.

On one hand, the lower middle class were impacted significantly. Their life savings were burned during the Covid Lockdowns and the downturn ensured, their families' net worth is negative.

On the other, the middle class, skilled labor class saw an increase in their purchasing power because of the scarcity of resources in the market.

And to top it off, the Government has raised the prices of fuel considerably when the prices of Crude were normal. This was done in anticipation of higher crude prices, however, this had a significant impact.

Both these factors pushed the:

Sales of expensive cars higher than cheaper cars.
Cheaper outlets (Food/Auto/others) saw a decline in business, while the middle-class serving outlets saw an increase in sales

Overall, there is some growth in the economy, but most of the growth is coming from the middle class and the common man is seeing a decline in his spending.

These are just my observations based on different data points I see every day. Feel free to correct me.
Here's what BHPian Nilesh5417 had to say about the matter:
Governments stopped benchmarking currency against physical gold. When the debt went up due to bailouts to banks and covid support to the economy, they just started printing money like paper. So figuratively, money is fast becoming just that – a piece of paper. Look at all those high debt-low GDP economies around the world going bust.

So yeah, the poor keep getting even poorer and the wealth concentration in the hands of the top 10% keeps ballooning. So no wonder entry-level cars, bikes and everything is getting hit. Gotta get used to it now, doubt it's ever going to go back. Debt fuelled dreams are here to stay. Earning more and/or taking risks with your savings (equity over FD) is the way forward. Sadly, the bottom of the pyramid isn't going to be able to do that either.
Check out BHPian comments for more insights and information.

link